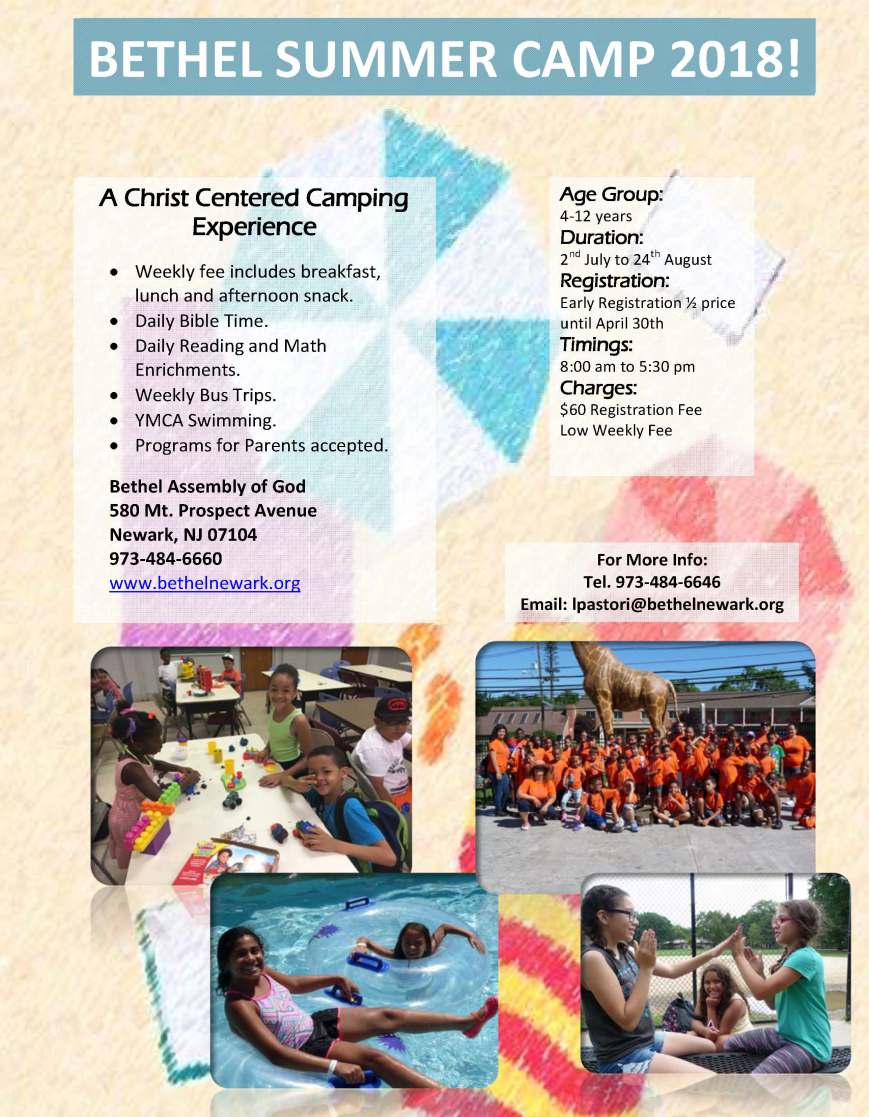 Registration is now open for Bethel Summer Camp 2018!
Electronic Payments can be made below:
(Use Electronic Check and save 3% processing fee.)
PLEASE NOTE: REGISTRATION IS NOW CLOSED, AS WE ARE AT FULL CAPACITY.
If you wish to be put on the waiting list for future openings,
please click here: Waiting List
(If your child is on the Waiting List, please do not purchase weeks of camp until we confirm that your child is registered for the camp.)
Campers must be registered before you purchase weeks.
Click Electronic Check link to Purchase Weeks by: Electronic Check
Click Debit/Credit link to Purchase Weeks by: Debit/Credit